Houses and Cottages for rent on Newfound Lake in New Hampshire
Sketch of Layout for Sandybeach of Newfound on Newfound Lake, New Hampshire, showing locations of cottages for rent. Note that Hillside has now been replaced by a new 3 bedroom, 2 bath house called Dogwood. It is located a little farther back than Hillside was.
This sketch is not to scale, but will be helpful to see relative locations and distance to shared beachfront. Whittemore Point Road North is a small country road with a 25 mile per hour speed limit. Extensive woodlands surround the cottages and the play area. There is a brook and rough trails through the woods. The Play Area includes a Basketball Hoop, Tether Ball, Volley Ball, and an area for Whiffle Ball that is also great for playing Bocci Ball.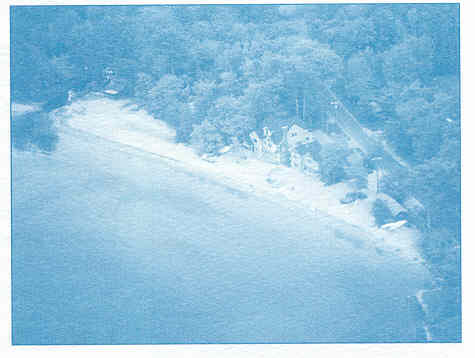 Beachfront of Sandybeach-More Cottages Across Small Road
Website powered by Network Solutions®